3D printed DBS device: patients with Parkinson's disease or will see the dawn
Recently, domestic and foreign bio- 3D printing technologies have made breakthroughs, and national policies have also been heated. Recently, 3D printing has achieved another success in the medical field, which has caused widespread concern worldwide.

Deep brain stimulation (DBS) is a method used to treat a variety of neurological diseases such as multiple sclerosis and Parkinson's disease. The technique uses brain stereotactic surgery to implant electrodes at specific nerve nuclei in the brain, and can suppress abnormal electrical activity by high-frequency electrical stimulation, thereby playing a therapeutic role. In the development of devices that can be used for DBS treatment, the most interesting is whether these devices are biocompatible. Because when the electrode is implanted into the brain tissue, it often causes the body's immune response, forming a layer of wrap around the electrode, and insulating the direct contact between the electrode and the brain tissue, resulting in a continuous decrease in the electrode stimulation effect.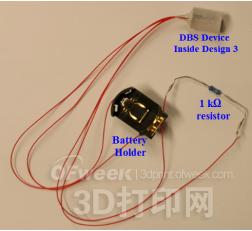 To this end, the researchers have come up with various ways to avoid the immune response of the patient's body caused by the DBS device. For now, the most successful method is to create a silicone shell on the surface of the DBS unit. Silicone, commonly known as silica gel, is an ideal material for this type of application because it is very soft and elastic, in addition to being biocompatible to avoid rejection.

But the current question is how to apply silica on the surface of a DBS device. The currently available methods are only two types of impregnation or molding, but each has its disadvantages. Creating a silicone coating by impregnation is a low cost manufacturing process that can be used to make small quantities of equipment, but it does not accurately control the formation of the coating. As for the molding method, although the control level is increased, the cost is much higher, and since this method requires the creation of a mold, a significant investment is required, which makes it unsuitable for a small-volume production method.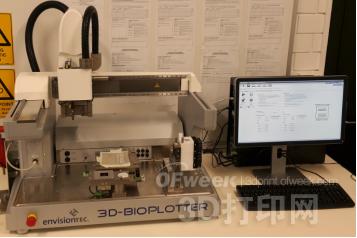 Recently, at the International Design Technology Conference in Geelong, Australia, researchers from Deakin University and the Mayo Clinic have proposed a new approach to creating biocompatible shells for these electronic implants. In the paper presented, the researchers said that the 3D printed silicone housing on a 3D-Bioplotter is the most viable way to create an implantable DBS device.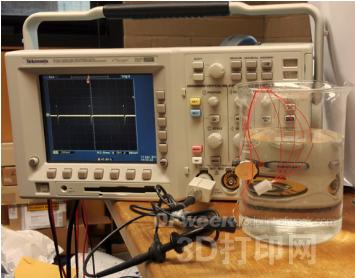 3D-Bioplotter is a bio-framed 3D printer from EnvisionTEC that uses a variety of biomaterials.

To test the feasibility of this approach, the team first used SolidWorks to design the shell, which was then sent to a 3D-Bioplotter printer for printing.

In their experiments, a total of three housings were designed, printing without the use of support materials, and using commercial grade silicone as the printing material. After the print was completed, the research team evaluated whether the shell was suitable as a DBS device implant protection mechanism. In the evaluation, the researchers conducted two tests, the first being to immerse them in water to determine the quality of their seals; the second test to monitor the performance of implant components immersed in water. These two tests show that 3D printing siloxane is a successful method for creating DBS device housings.

Although there is still a lot of testing for this method in the future, and there is a huge room for improvement in the design of its 3D printing shell, at least the 3D printing method has shown great potential in these initial experiments, let people see Use it to create the possibility of a biocompatible DBS device.

Shoe cabinets keep footwear neat, tidy and out of sight. Fold-down cabinet doors open to reveal organized shoe racks and close to create a polished appearance.Save time to search for shoes by organizing your collection in one dedicated storage space. The easy track shoe tower keeps up to 15 pairs of shoes and boots in order, up off the floor, and stored neatly in one place so they`re easy to find and put away. Slanted shelves help shoes stay visible, while chrome fences keep them in place. Four of the five shelves are adjustable, so you can move them up or down easily to make room for different types of shoes or boots. The tower is easy to assemble and can be set on the floor or hung on a heavy-duty steel rail to keep floor space open underneath for additional storage.

Shoe Rack,Shoe Storage,Shoe Organizer,Wooden Shoe Rack,Storage Cabinet,Shoe Bench

FuJian YuanFu Import&Export Trading Co., Ltd. , https://www.fjyffurnitures.com