Introduction of Aopu Yuba Shining Series S331A
The AUPU series Yuba shines S331A, the quality comes from the world's leading Aopu factory. The following editor will introduce to you the features of the OPP Blaster Shining Series Yuba in detail, and I hope it will be helpful for everyone.

Introduction of Aopu Yuba Shining Series S331A

1. Heating bubble, selected hard quartz glass, after 4 degrees cold water spray test, the lamp cap and the glass bubble are connected by two threads, the bubble type is long, the radiation is far, and the color temperature is reduced by 300K; the bulb is not easy to burst, not easy to fall off, thermal effect High, not dazzling, makes the bathroom warm up quickly, wide heating range, safe and worry-free.

2. Air duct, original Archimedes spiral curve air duct, 10cm tuyere design, deep air supply; long air supply, large air volume, keep bathroom air fresh and breathe smoothly at all times.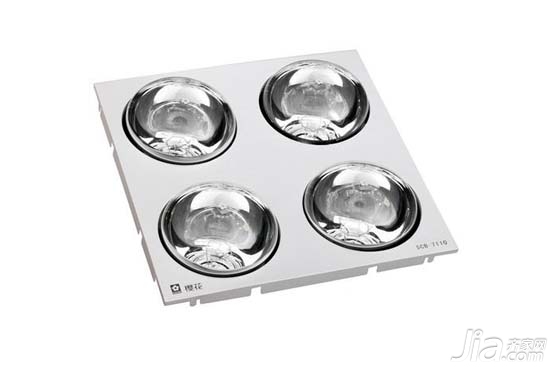 3. The wind wheel adopts wing-shaped blade design. The diameter of the wind wheel reaches 140mm and the wind speed can reach 9 meters per second. The air supply is faster, the air volume is larger, and the noise is lower.

4. Motor, high-quality maintenance-free ball bearing, imported silicon steel sheet, all metal surface anti-rust treatment, with overheat protection function; not easy to rust, low noise, long service life, enjoy warm bathing, safe and worry-free.

5. The face mask adopts imported PC material and patent appearance design; the face mask is resistant to high temperature, anti-aging, more convenient to clean, safer to use, and highlights the personal life of the bathroom.

6. Box body, high-quality cold-rolled steel plate, integral stretch forming process, double anti-rust treatment by phosphating and spraying, double cavity structure and internal hidden wiring design; box body is not easy to rust, aging, increase service life and safety Sex.

7. Electrical safety, with special sealed box protection, and over temperature protection according to UL standards; the ventilation fan automatically opens when the box is overheated, giving family members a safer and more comfortable bathing life.

8. Waterproof switch, Yuba switch for waterproof splashing, V-class flame retardant standard material selection, unique line interlock function; when the heating bulb is turned on, the lighting lamp is automatically cut off, which saves power and safety, has good waterproof performance and avoids the risk of electric shock.

9. Anti-counterfeiting coding, product coding adopts advanced laser lettering; put an end to counterfeit products, ensure product quality and protect your interests

10. Testing procedures, through multiple testing procedures such as power, leakage current, grounding resistance, electrical strength and insulation performance; to ensure the high quality of the products and let you enjoy a quality life.

Warm reminder: For more information, please pay attention to the information on this website , or you can visit the offline experience hall of this website to consult directly.

More exciting recommendations

AIA integrated ceiling

Installation method of integrated ceiling

Kitchen integrated ceiling

Haichuang integrated ceiling

Xilinmen suspended ceiling

Aopu integrated ceiling price

What, the decoration still uses his own money? ! The Qi family is decorated in installments, with an ultra-low annual interest rate of 3.55% and a maximum loan of 1 million. Apply now to enjoy the discount

If you are interested in brand cooperation, content cooperation, and advertising of this website, please send an email to :.

Ceiling integrated ceiling brand Yuba bathroom glass switch door price lighting AIA integrated ceiling price ceiling price kitchen integrated ceiling glass door craft glass kitchen glass sliding door

Sanitary Napkins For Night Use

Lady Sanitary Pad,Anion Sanitary Napkins,Women Sanitary Napkin,Eco Friendly Sanitary Napkins

Shandong Tianzige International Trade Co., Ltd , https://www.chinesedipers.com